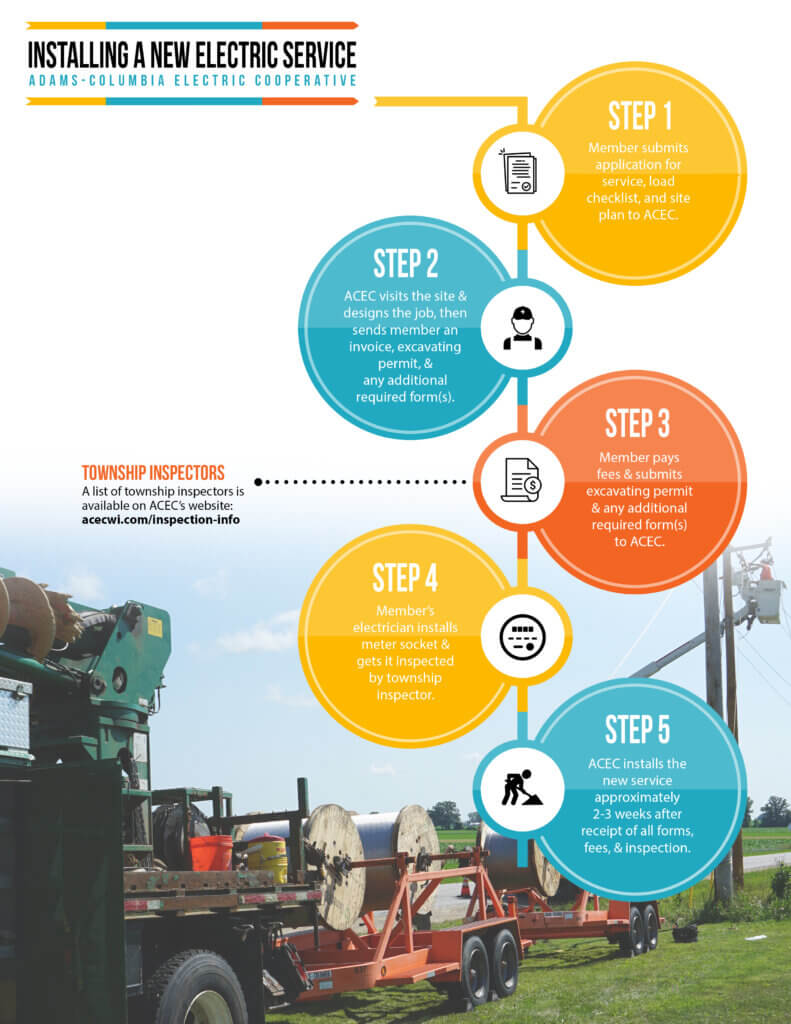 If you are building a home, garage, or any other structure that needs electricity, you have started in the right place. All construction costs are based on time and material. Complete the appropriate application for service below and we will walk you through the rest.
GETTING STARTED:
Application for Service – The application for service must be completed in entirety and is required to meet membership obligations.
Load Checklist – ACEC requests some basic information about the electric load you plan to have at your new home, recreational or business site. This helps us properly size facilities to meet your demands. Your electrician may be able to help you complete the service requirements portion.
Site Plan – This is a drawing or sketch of your property. To properly design your new electric service and choose the best path for buried electric cable, ACEC must know ahead of time where you wish to place your meter. Clearly mark a meter point at your site for ACEC to measure from. Consult with your electrician or building contractor regarding potential meter locations. If you need assistance in choosing a meter location, an ACEC Distribution Design Technician (DDT) can meet with you on-site to help determine a location.
For more information about the process of installing new electric service, click here to visit our Pre-Construction Guide page.