What's New
Upcoming News & Info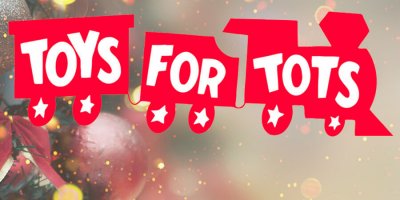 Annual Toy Drive
Toys For Tots
Last year our program was able to provide toys to over 2,000 children. Click here to learn about where you can donate in your area.
Click Here
Jay's Discussion Days

Now is the chance to sit down and have a discussion with our CEO, Jay Porter. Bring your questions and concerns, or simply stop in to say hi.

Although these offices are generally closed to the public, on Jay's Discussions Days, the doors will be open from 7:30 am to 4:00 pm for visits.

Learn More

Focus On Energy

Whether you're looking for a rebate, or interested in one of their free kits, Focus On Energy has your back!

Learn about the different ways Focus On Energy can help you save.

Learn More

Scholarship Recipients

In 2018, we awarded 100 scholarships to students throughout our service territory.

Click here to see the students we received a scholarship.

Learn More
Adams-Columbia Electric Cooperative
What makes an electric co-op different?
A co-op is owned by the members it serves. Guided by the seven cooperative principles, co-op employees and members elected to the Board of Directors are dedicated to providing superior service to you, our member-owners.
Mission Statement: Adams-Columbia Electric Cooperative, embracing the cooperative principles, is dedicated to the safe, reliable delivery of electricity to our members.
Vision Statement: Through honesty and integrity, Adams-Columbia Electric Cooperative will be our members' trusted source of safe, reliable electricity, superior customer service, and community support.

Click here to learn more about Touchstone.
Co-op Programs & Services
Who we are
Our service area includes approximately 2,500 square miles in the central Wisconsin counties of: Adams, Columbia, Dane, Dodge, Green Lake, Jefferson, Marquette, Portage, Sauk, Waupaca, Waushara and Wood. Adams-Columbia Electric Cooperative is a rural electric distribution cooperative serving approximately 31,560 member/owners in parts of 12 Central Wisconsin counties. As such, it is the largest rural electric cooperative in Wisconsin and the largest in Region Five of the National Rural Electric Cooperative Association.