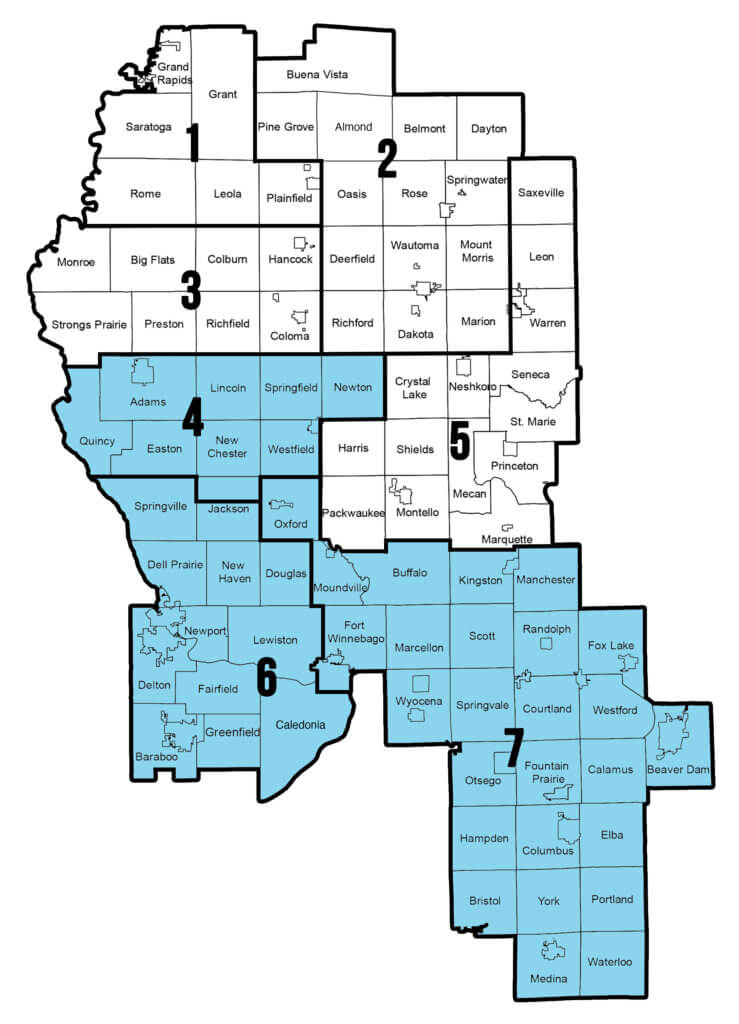 ARE YOU INTERESTED IN RUNNING FOR A BOARD SEAT?
If you live in districts 4, 6, or 7, you may be eligible to run for a board seat.
Qualifications:
Director qualifications are cited in the cooperative's Bylaws:
To be a full-time resident and member in good standing in the director district from which he or she has been nominated.
Cannot be employed by or financially interested in a competing enterprise or business selling energy or supplies to the cooperative.
Cannot have been in default on any obligations to the cooperative in the preceding 12 months.
Cannot have been employed in any capacity by the cooperative within five years of the date of the election.
Cannot be an incumbent of, or candidate for, an elective county, state, or federal office filled by election on a party ticket.
To have not been convicted of any felony or of any other offense involving a breach of trust.
How to run:
Adams-Columbia's Bylaws outline the procedure by which director candidates are nominated. The Bylaws state that the nomination of candidates for director shall be by petition. To be valid, a petition shall be signed by not less than 25 members and shall be delivered to the cooperative's Friendship office 90 days prior to the Annual Meeting. The deadline for the 2023 Annual Meeting is Friday, February 3.
If you are interested in running for a director's seat, call us at (800) 831-8629.