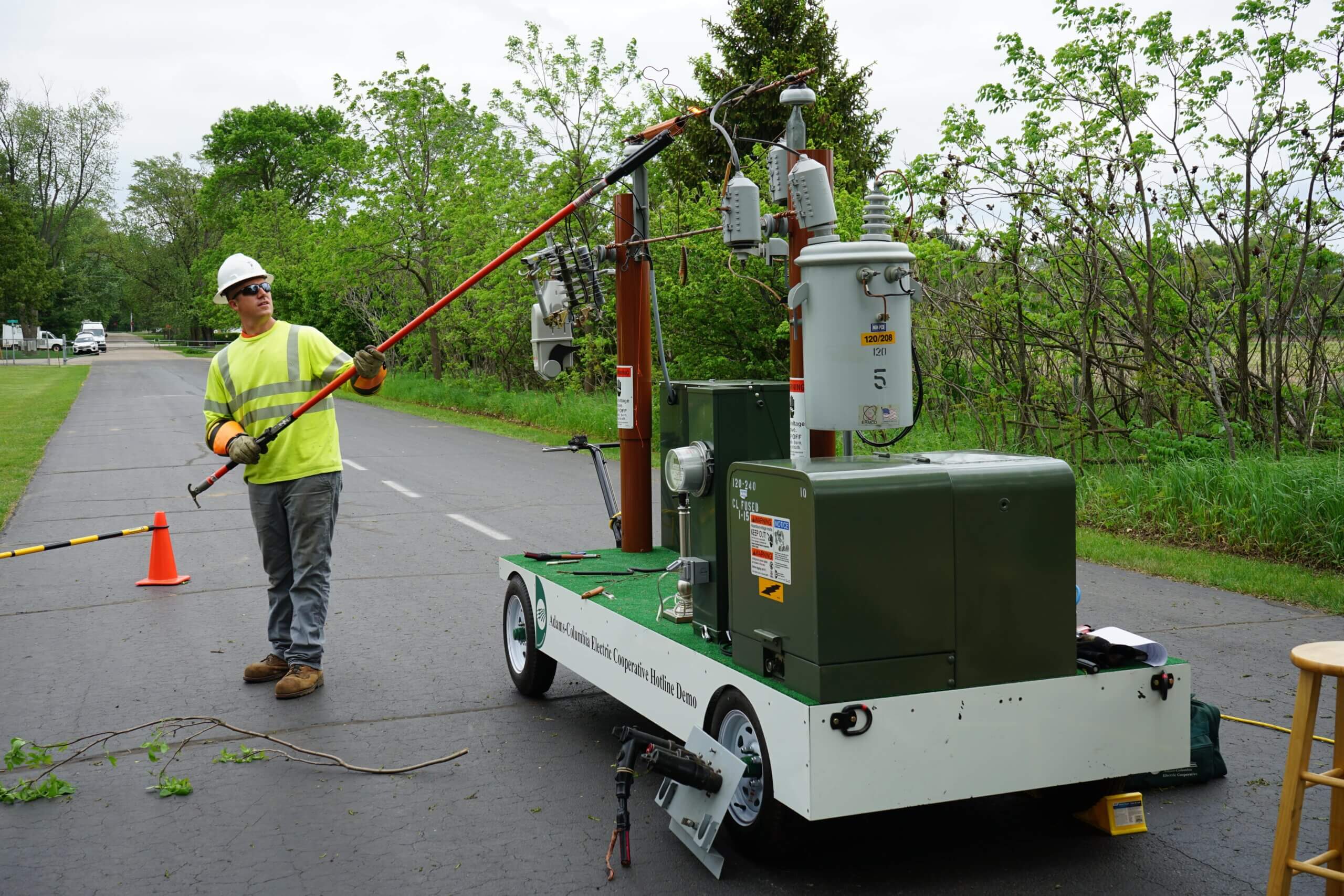 Adams-Columbia Electric Cooperative is proud to take an active role in providing safety education programs for all age groups. Electrical safety can be taught in the classroom, outdoors with our hotline demonstration, or both. Our truck and trailer travel to you and we're proud to offer this safety program for free!
Our safety presentation draws attention to:
The purpose of our linemen's safety gear
How our equipment works
The harmful or potentially fatal effects of coming into contact with energized power lines
What happens when something touches a power line, line a tree, fishing line, and a hotdog
Fire departments, first responders, schools, and other organizations have benefitted from our safety program and we strive to continue educating the public on how to stay safe around electricity.
ACEC recognizes that individual schools and other organizations have unique needs, so our presentations are easily customized for your group and age range.
Interested in scheduling a safety program? Give us a call us at (800) 831-8629, or email us at acec@acecwi.com.