Youth Leadership Congress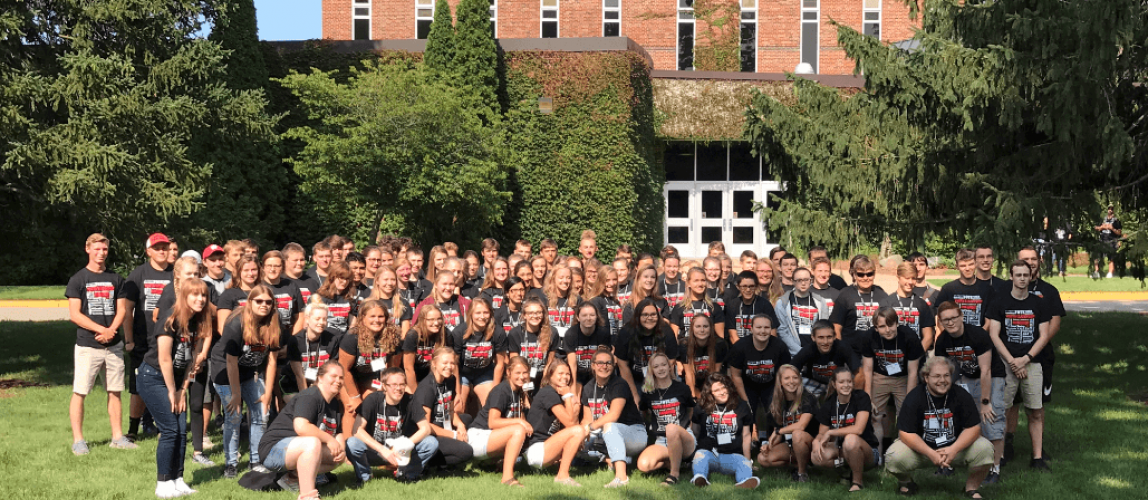 July 24 – 26, 2019 @ UW-River Falls
Youth Leadership Congress, YLC, is a by-teens, for-teens cooperative leadership conference that is planned and developed by a youth board elected at the previous year's event. Attending YLC will give you real-world skills that you can use in everyday life. You will learn about co-ops, leadership, interviewing skills, listen to great motivational speakers, and meet new people. Adams-Columbia Electric Cooperative sponsors students to attend FOR FREE and provide the transportation from the cooperative to River Falls and back. And don't forget, it's a great resume builder and looks fantastic on your college application. Check out the video at the bottom of this page for an overview of YLC 2018!
WHAT IS YOUTH BOARD?
Once you arrive at YLC, you will be informed on how you can run to be on the Youth Board. Six students get elected to youth board every year. Students must get elected by fellow YLC attendees. On the last day of YLC, it is announced who will be on youth board for the following year's event. These students get to plan and conduct the following year's event and get to go on a FREE trip to Washington D.C. for Youth Tour the following year.
Even if you aren't elected to Youth Board, students who attend YLC still have the opportunity to go on Youth Tour by completing an essay after YLC and submitting to the cooperative.
CO-OPS ARE COOL!
A co-op, or cooperative, is not just an electric provider. Co-ops are becoming increasingly popular and are run by the people, for the people. They were created all the way back in 1844 to bring goods and services to people at the best cost possible. They also made sure any profits were given back to the people – not right to the head honcho's pocket!
Did you know that some of your favorite businesses are co-ops? Just to name a few: Ace Hardware, Best Western, REI, Sunkist, Ocean Spray, and Organic Valley.
WHY YOU SHOULD GO
Make new friends
Experience dorm life
Explore a college campus
Try all the awesome food at the cafeteria
Hang out with your new friends at a dance with a great DJ
Listen to amazing motivational speakers
Attend a formal dinner
Learn leadership skills
Learn professional interviewing skills
ELIGIBILITY

To attend YLC, students must be a:
Sophomore or junior in high school (2018 – 2019 school year)

Attend a school within our service area

First-time YLC attendee
HOW DO I SIGN UP?
We are no longer accepting applications for the 2019 YLC trip. The deadline to apply was Friday, June 14, 2019.