Safety and Cooperative Education Programs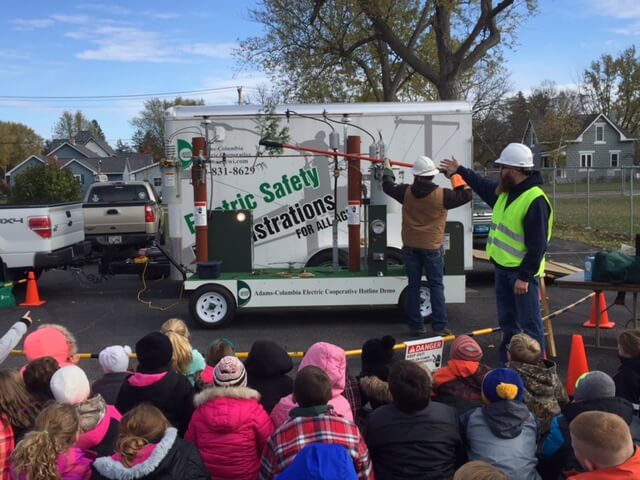 Adams-Columbia Electric Cooperative is proud to take an active role in providing safety education programs for all age groups. Classroom sessions are realistic tools for demonstrating the harmful or potentially fatal effects of coming into contact with energized electric power lines.
In addition to electrical safety, ACEC personnel are also available to speak to school and community groups about the cooperative business model. Cooperatives are unique in the business community and we await the next opportunity to share our story.
ACEC recognizes that individual schools and other organizations have unique needs so our programs are flexible and easily customized just for your group. If you would like to find out more about Adams-Columbia's educational programming opportunities, call us at (800) 831-8629, or email us at acec@acecwi.com.