8:00 P.m. update on 7/29/23
All members have power restored from the severe storms that swept through our service area last night.
1:30 P.m. update on 7/29/23
Our crews have restored power to the majority of members, with about 130 members still without power. Lunch was delivered to crews and they're back to work to fix a couple broken poles and restore power to other areas in our service territory.
We understand summer power outages can be inconvenient, and we're so thankful our members are patient and have expressed their support for our crews.
Our goal is to wrap up the majority of remaining outages by this evening, barring new issues arise.
11:00 a.m. update on 7/29/23
We're at about 2,400 members without power. Our crews have been making great progress today with getting power restored. We're hoping to have more outages restored this afternoon to get the majority of members back in power.
We are very appreciative of your patience and kind messages! Thank you.
9:45 a.m. update on 7/29/23
We're at about 3,300 members without power.
9:30 a.m. update on 7/29/23
We're at about 4,500 members without power. Crews are locating where the problems are at and are cutting trees off of the power lines.
Clark Electric Cooperative
and
Zielies Tree Service
are here helping out too. Thank you to all crews for working to restore power for our members!
Photos are from this morning near the Dellwood and Friendship areas.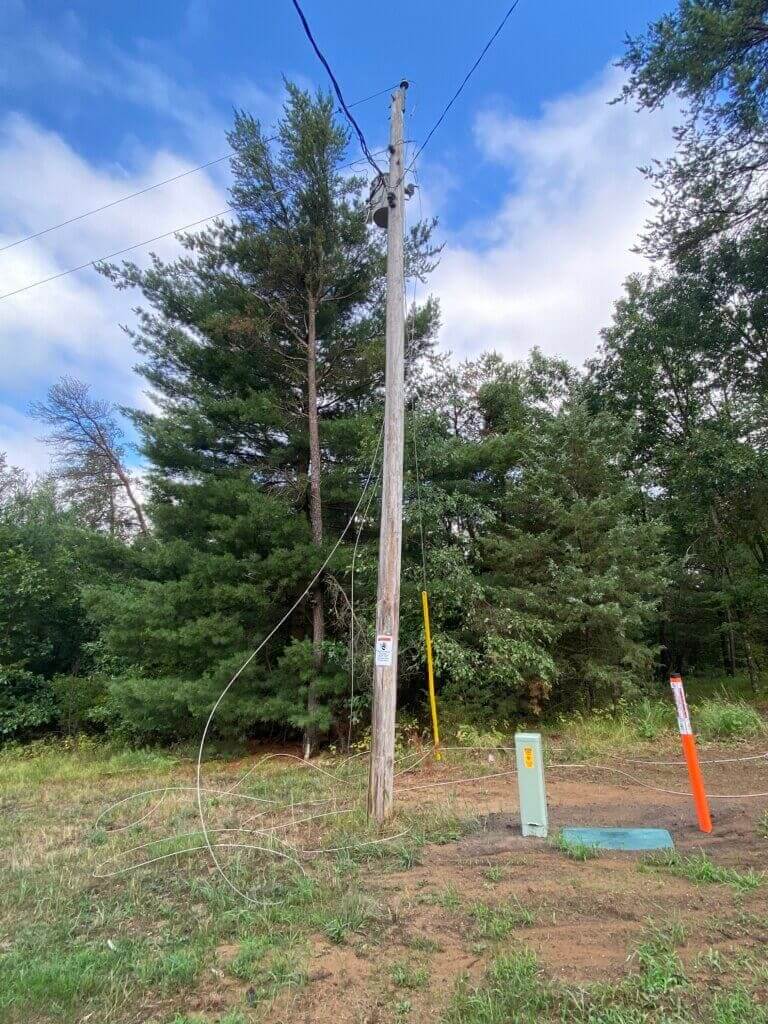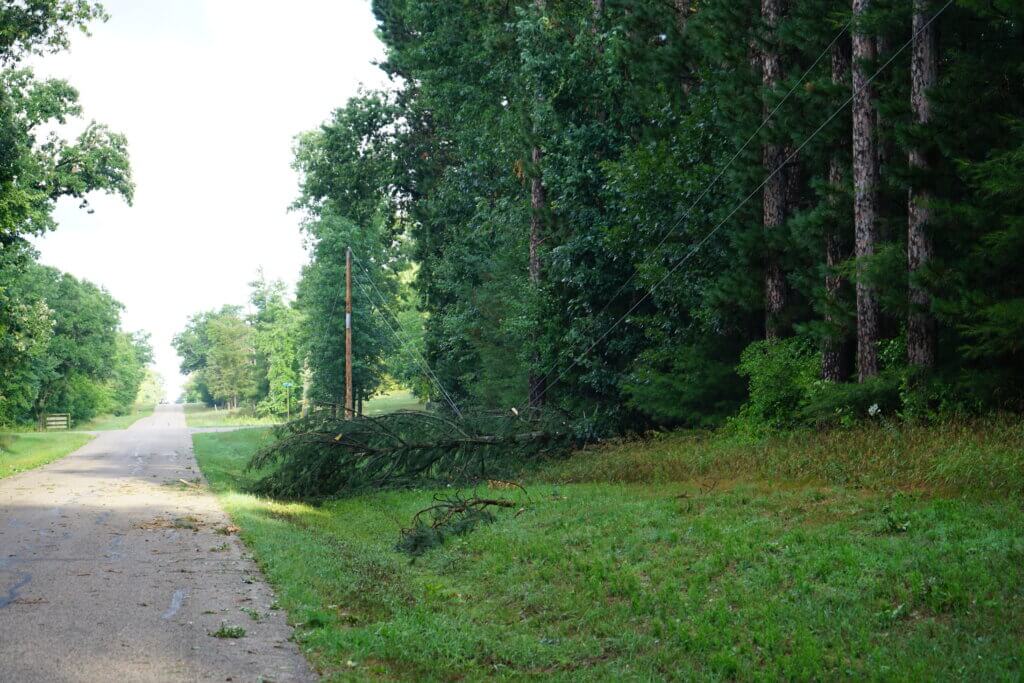 6:00 a.m. update on 7/29/23
Crews are still assessing damage this morning and working to restore power while other crews are being rotated for rest to ensure we have staff working around the clock.
Most of the damage is near Castle Rock and Petenwell lakes, with many other outages scattered throughout our service area. To view our outages, visit https://ebill.acecwi.com/maps/ExternalOutageWebMap/
We currently have roughly 6,630 members without power. Crews from all offices are working and 8 additional lineman from Central Wisconsin Electric Co-op, Dunn Energy, Taylor Electric Co-op, and Richland Electric Co-op are coming to help ACEC.
Our Friendship, Dellwood, and Quincy substations have the most outages at this time. The transmission outages from last night have been restored.
We truly appreciate your patience as our staff works diligently to restore power as soon as possible. Remember to never approach downed power lines as they may still be energized. As we receive more information on the status of power restoration, we will post updated on Facebook.
10:00 P.m. update on 7/28/23
Adams-Columbia Electric Cooperative is currently experiencing a major power outage due to high winds causing downed trees and power lines and transmission power outages impacting our Friendship, Brooks, Quincy, and Dellwood substations. As of 10:00 p.m., approximately 7,950 members are without power.
With the storms that rolled through this evening, our service area received a lot high winds causing downed trees and damage to our system. Trees are down in the areas from County Road C to Highway 82 in Adams County.
We're assembling crews to begin assessing damage to our system. It is unknown at this time the extent of the damage and the length of the outages in our service area. Restoration could take several hours and outages could be for an extended period. We appreciate your patience and know that our crews will work as safely and quickly as they can to restore power.
If you are experiencing a a power outage, report the outage through your SmartHub account or by calling (888) 928-2232. Remember to never approach downed power lines as they may still be energized.
To view the our outage map, visit https://ebill.acecwi.com/maps/ExternalOutageWebMap/