We are no longer selling or servicing heating, ventilation, and air conditioning (HVAC) units or equipment. We would like to thank our members for using our (HVAC) services throughout the years.
JC's Heating and Electric is an authorized local TTherm dealer. You can find a dealer near you by visiting their website at www.tthermgeo.com, or by calling Arlyn Grube, Regional Sales Manager at (563) 203-0182.
After much evaluation, ACEC has decided to exit the Security & First Call program on November 1st, 2019. The Security and First Call programs will now be administered through Krus Fire & Security. Krus has been doing ACEC repair work for over a year now and they will also take over the monitoring and billing sides of the business. Effective November 1st, all future billings and service will be provided by Krus Fire & Security.  CRC (Cooperative Response Center) will still monitor your security system so there will be no change in the people you are used to working with at the monitoring center.
For questions on your future billings, or for service work, please contact Krus Fire & Security.
http://www.krusfireandsecurity.com/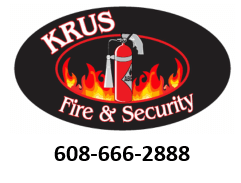 The services listed below will still be available.